Mrs. Penny Forensics and Debate
FORENSICS and DEBATE
Class size: 6 - 12 students
​Class meets from 1:30 - 2:55 PM at First Baptist Church in Jackson.
Forensics/Debate is an advanced, in-depth study of public speaking, oral interpretation, and debate. The class is performance oriented. Students are expected to prepare speeches and performances for public presentations. The purpose of this course is to give the competitive speech student an opportunity to improve his/her communication skills through the process of in-depth study of the many areas of speech communication. The course will consist of some lectures, much discussion,and a great deal of individualized or group work. Forensics is designed for the student who is capable of working well on his/her own, while being able to share a great deal with others through the normal class discussions and presentations.
Students will be encouraged to compete through Stoa (Christian Homeschool Speech and Debate).
Students may select from the following Stoa events:
SPEECH EVENTS
1)INTERPRETATION
Duo interpretation
Humorous interpretation
Open interpretation
Dramatic interpretation
2)LIMITED PREP SPEECHES
Apologetics
Extemporaneous
Mars Hill Impromptu
3)PLATFORM SPEECHES
Expository
Original Oratory
Persuasive
​
4)WILD CARD EVENT SPEECHES
Cold reading
Demonstration speech
DEBATE EVENTS
1)Lincoln Douglas Value Debate (one on one)
2)Team Policy Debate (team of two)
3)Parliamentary Debate (team of two)
Powered by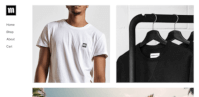 Create your own unique website with customizable templates.